Player fans are still highly anticipated upcoming NBA 2K17 video game, for the mega-popular's game, however, the Philadelphia 76ers won't be the most fun team. They intend to add more fun than last year's game. nonetheless, its shortcoming is that the Philadelphia 76ers haven't showing friendly for the video game, additionally, overall talent and outside shooting haven't reach skilled.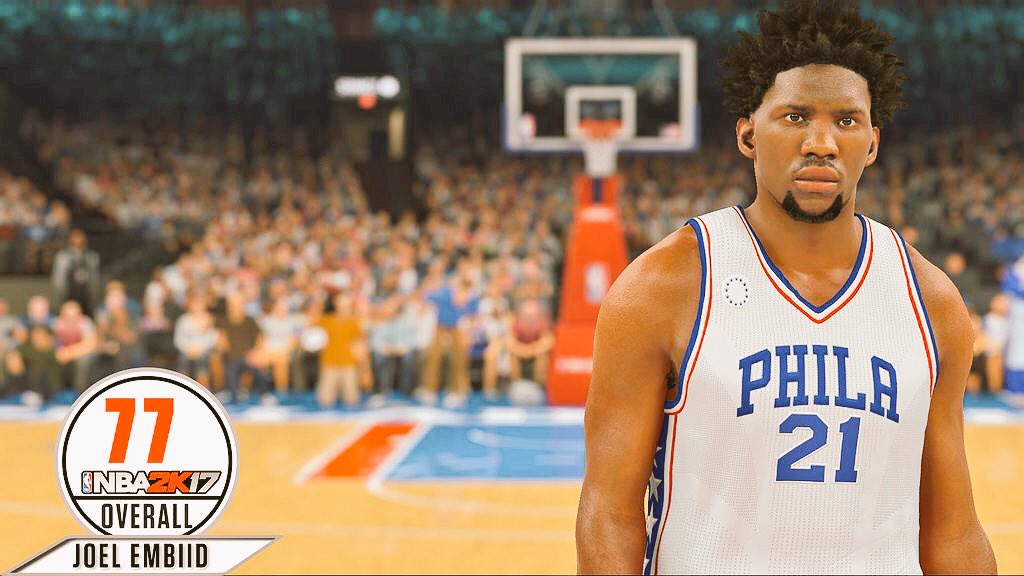 The hype of Ben Simmons will look to change that as he will surely bring something fun to the team, a big man with speed and passing ability. A big man with guard ability is almost like a cheat code in 2K17, mostly because they're are hardly many big man defenders able to keep up with faster players in the game.
The Ben Simmons effect will encourage more gamers to play as the Philadelphia 76ers, which is the most underrated form of marketing. Young gamers will be attracted to playing as the one donned as "the next Magic Johnson", turning hardcore gamers into fans. This almost free marketing allows great exposure for the team.
Ben Simmons at 79, Joel Embiid at 77. Not a bad start. Dario Saric will most likely be in the 74-76 overall range, and expect Timothe Luwawu-Cabarrot in the high 60's to low 70's. The ratings are still going off the same "All-Time Great" scale that they went off last season, so the first two ratings for these rookies are fantastic.
Jahlil Okafor was a 77 overall, and Nerlens Noel was the same. Robert Covington and Jerami Grant were at 74 and 69 respectively at the start of the year. Grant's overall will improve slightly, but if the rest of the key players stay at relatively the same overall the Philadelphia 76ers may actually be a fun team.
The new features of the new NBA 2k17 are still being slowly released, with the game set to drop on September 20th. From the small clips and the reveal pictures, it seems like 2k really nailed the graphics in replicating the two players, which was an issue with Embiid's virtual self in last game. With more video game news nearing, expect to see more 2k-Philadelphia 76ers related articles.
Ben Simmons wasn't the sole Philadelphia 76ers player to get their 2k rating. Joel Embiid got his 3rd rating, despite never getting to play on the NBA court. In 2k15, Embiid received the second-highest "rookie" rating, being rated a 77. In 2k16, it dropped down to overall 76. Last night, Embiid received his original rating of 77. Not bad for someone who has the same amount of NBA points as I do, as he pokes fun of in his reveal tweet.
Obviously, it's clear to that Ben Simmons will be the most watched rookie this season, on account of his remarkable and uncommonly talent, even if he is likely to lack of outside shooting skills, sometimes, which is sometimes a turn-off to gamers. But, Simmons has amazing ability to make him one of the most lethal virtual players in NBA 2K17. Meanwhile, a rookie-high overall of 79 was given to him.
Drastic video games, do you want has a realistic basketball video games' experience? you need to
buy NBA 2K17 MT
, NBA 2K17 release date is september 20, More NBA 2K17 update news, stay tuned
U4NBA.COM
.